Flu Vaccinations
Flu Clinics 2020
Due to COVID-19 this year we have had to make changes to the way we deliver our flu clinics to allow for social distancing measures to be followed in line with government guidance thus ensuring patient and staff safety.  Therefore, we will not be holding the usual walk-in Flu Clinics. All flu vaccinations will be by  appointment only.
Please be assured that all patients eligible for a flu vaccine will receive an invitation at some point over the next couple of months.  These invitations will be sent out in stages due to stock delivery timings.  We will be running limited pre-bookable flu clinics for certain cohorts i.e. over 80s, shielding and other eligible patients.  All eligible patients will receive an invite by letter or text. When you receive your invite you will asked to book an appointment.
From 1st December  we will  also be running 50 to 64 year old flu clinics. These clinics will be held throughout December and January.   All eligible patients for these clinics will receive a text message to book an appointment.
Please contact the reception team if you have any questions who will be happy to help you.
Please be aware that if you are a carer or pregnant you are eligible for a flu vaccine.  If you are unsure whether you are eligible for a flu vaccine please contact the surgery.  Flu vaccines are available for all eligible patients at local pharmacies.
Child Flu Clinics 2020
Child flu vaccinations (nasal spray) appointments for 2 and 3 years old are now available to book.  Please book online using Patient Access or call our Reception Team.  All other children will normally be vaccinated at school. 
 
Does Age Affect The Risk Of Flu?
Yes. If you are aged 65 years or over or you are at higher risk.
Who Is At Risk?
If you are aged 65 years or over or if you are on regular inhaled steroids
If you have a chronic respiratory disease (including asthma)
If you have chronic heart disease
If you have chronic renal disease
If you are diabetic
If you have a weak immune system
If you live in a long-stay residential or nursing home
If you have a chronic liver disease
If you are a carer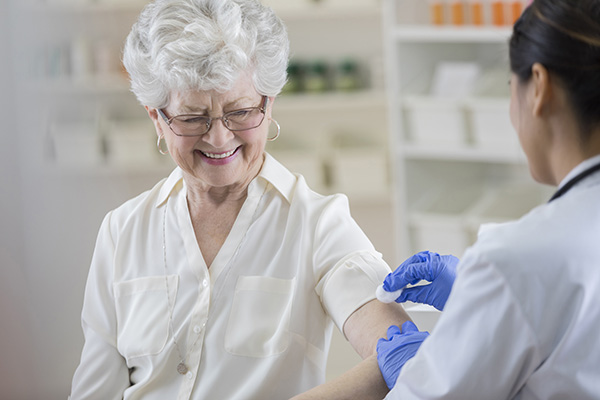 Do I Need To Be Protected Against Pneumococcal Infection?
Everybody aged 65 and over should now be immunised to help protect them against pneumococcal infection which can cause diseases such as pneumonia, septicaemia (blood poisoning) and meningitis. Please phone the surgery during September to make an appointment if the above applies to you.