Suggestions & Complaints
We aim to provide a high level of service and care to all our patients. We will always be prepared to listen if there are ways in which you feel we can improve our service.
For any comments both positive and negative please contact the Practice Manager Rebecca Wood using the contact form below or via post at the practice or by phone 020 7354 1972
We promise to make sure your comments and complaints remain confidential if you wish and we will make sure that we investigate each point fairly. We will also let you know how we will prevent these problems happening again and will be transparent about any system failures.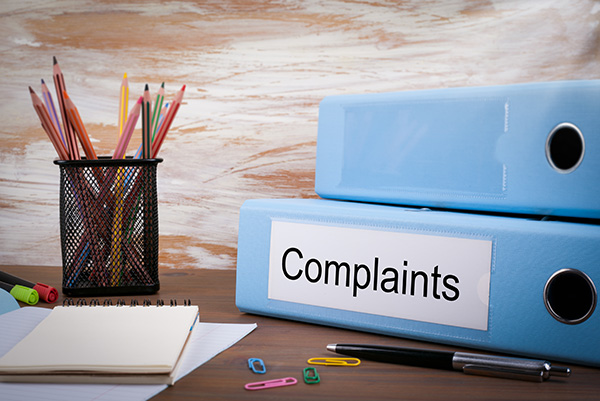 Making a Complaint
If you have any complaints or concerns about the service you have received from the doctors or staff working for this practice please let us know either verbally to the Assistant Practice Manager or if you feel it needs to be in writing please address it to the Assistant Practice Manager.
We hope that most problems can be sorted out quickly often at the time they arise however if we receive a complaint a member of senior staff usually the Assistant Practice Manager or Practice Manager will conduct an investigation and collate evidence regarding the points made in your complaint. She will interview staff and if necessary contact the complainant directly. The investigation will be conducted in a fair and transparent manner and you can be assured this will have no negative bearing on the care you receive from the practice.
If you wish your details to be kept anonymous from other members of staff please speak to the Assistant Practice Manager who can arrange this.
Complaints must be received within 12 months of the incident which caused the problem or within 12 months from the date which the event that is the subject of the complaint came to light to ensure we can investigate thoroughly and ensure we get all the facts.
Please address your complaint to Alex Garland, Assistant Practice Manager. You can make your complaint in person or in writing.
North Central London ICB
From Saturday 1 July 2023, the way members of the public make a complaint about primary care services (GPs, dentists, pharmacies and opticians) to the commissioner is changing.
Rather than contacting NHS England (NHSE), patients will contact their local ICB instead. For NCL, patients can do so by contacting NCL ICB's Complaints team.
Patients will still be able to make a complaint directly to the service provider; this will not change on 1 July 2023.
The central NHSE complaints team will retain the handling of complaints for some services commissioned directly by NHSE, such as:
specialised commissioning (e.g. eating disorder services, gender reassignment services, mental health hospital beds)
Health and Justice (prison healthcare which includes GP and nurse care in a prison setting)
armed forces health 
Public Health section 7a (immunisations and vaccinations) 
Primary Care Support England 
services delivered nationally by NHSE to patients (e.g. screening call and recall, NHS App).
This list is not exhaustive.
NCL ICB has provided copy for practices to use on their websites to update patients about the upcoming changes. Also attached are some frequently asked questions, which staff can use to answer any queries patients may have about the changes.
If you have any questions or require further information about the changes in NCL, contact the NCL ICB Complaints team.
What Happens Next
Your complaint will be acknowledged within 3 working days.
 We will look into your complaint to find out:
What went wrong.  
Make it possible for you to discuss the problem with those concerned, if you would like this.
Make sure you receive an apology, where appropriate 
Identify what we can do to ensure that the problem does not happen again.
 At the end of the investigation your complaint will be discussed with you in person or in writing. A full reply will be sent as soon as possible that will include any improvements we have made to the service following your complaint. This will depend on the complexity of the complaint and whether other agencies are involved. You will be kept up to date regarding the progress.
If you are still not happy you can contact the practice and another member of Senior staff will review the complaint to see if there is anything we have missed.
Help With Making Your Complaint
If you need assistance in making your complaint you can contact;
The NHS Complaints Advocacy Service at:
nhscomplaints@voiceability.org or telephone 0300 330 5454, Fax 0330 088 3762, Text phone 0786 002 2939
If you feel you cannot contact the practice directly
You can send details of your complaint to NHS England
NHS England
PO Box 16738
Redditch
B97 9PT
Tel 0300 311 22 33
Email:  England.contactus@nhs.net
If you are still not satisfied
If you are still not satisfied with the handling or response to your complaint you have the right to ask the Health Service Ombudsman to investigate the complaint on your behalf. Please see the details below from their website:
Contact details for the Parliamentary and Health Service Ombudsman
If you need to make a complaint about a UK government department, or one of its agencies or the NHS in England
Customer Helpline
Tel: 0345 015 4033
Problems with your hearing or speech?
You can contact us from a textphone (minicom) on 0300 061 4298. (Calls to these numbers cost the same as a call to a UK landline.) You can also call us on Text Relay.
If you have any special requirements for us to communicate with you, please let us know and we will make adjustments if we can. For example, we can use simple language or communicate using a signed video.
The Helpline is open 8:30am to 5:30pm, Monday to Friday.
Help in other languages
We strive to make our service as accessible as possible to everyone. If English is not your first language and you would prefer to speak to us in your own language, please let us know. We can get an interpreter on the telephone almost instantly. Just get in touch with us and tell us which language you speak.
Request a call back
If you would like us to call you back, please text 'call back' with your name and your mobile number to 07624 813 005. The text will be charged at your standard text rate. Standard text rates are set by your mobile network operator and charges may vary. Please check with your operator if you are unsure of the cost of this text. We will acknowledge your text at no cost to you and call you back within one working day during our office hours, again at no cost to you.
Email
phso.enquiries@ombudsman.org.uk
We'll keep in touch with you in whichever way works best for you. However, we do need to make you aware that with email there is always a small risk of messages being intercepted. If email is your preferred way for us to contact you, please let us know. As a precaution, and for added peace of mind, we will password protect any sensitive documents we send you.
Fax
0300 061 4000
If you wish to make a Freedom of Information request please email foi.officer@ombudsman.org.uk
Please note
All email communications with PHSO pass through the Government Secure Intranet (GSI), and may be automatically logged, monitored and/or recorded for legal purposes.
Write to us
The Parliamentary and Health Service Ombudsman
Millbank Tower
Millbank
London
SW1P 4QP
Complaining on behalf of someone else
Please note that we observe the rules of medical confidentiality. If you are complaining on behalf of someone else, we must know that you have his or her permission to do so. A letter signed by the person concerned will be needed.
We use cookies to help provide you with the best possible online experience.
By using this site, you agree that we may store and access cookies on your device. Cookie policy. Cookie settings.
Functional Cookies
Functional Cookies are enabled by default at all times so that we can save your preferences for cookie settings and ensure site works and delivers best experience.
3rd Party Cookies
This website uses Google Analytics to collect anonymous information such as the number of visitors to the site, and the most popular pages.
Keeping this cookie enabled helps us to improve our website.