Reviews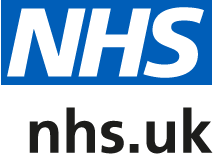 updated at 02:49pm on 26/02/2020
by Iseult
Wonderful
Every doctor I have had an appointment with has been really kind, caring and generally excellent. I've never been made to feel rushed. The staff at reception are similarly lovely and helpful. Excellent practice, so lucky to have it on my doorstep!
Visited in June 2019, Posted on 13 August 2019
by Anonymous gave The Miller Practice a rating of 5 stars
Excellent GP surgery
I've been a patient at this surgery for the last seven years and find their service is exceptional. I have recently needed to be seen urgently, which I was. I was listened to and provided with treatment speedily. I needed follow up after being away on work and was again seen promptly. I find all the GPs to be good listeners and I trust them to provide an effective diagnosis, or treatment plan. I feel quite grateful to still have such an accessible and competent GP practice available to me.
Visited in April 2019, Posted on 15 April 2019